Home Insurance – Important Points to Know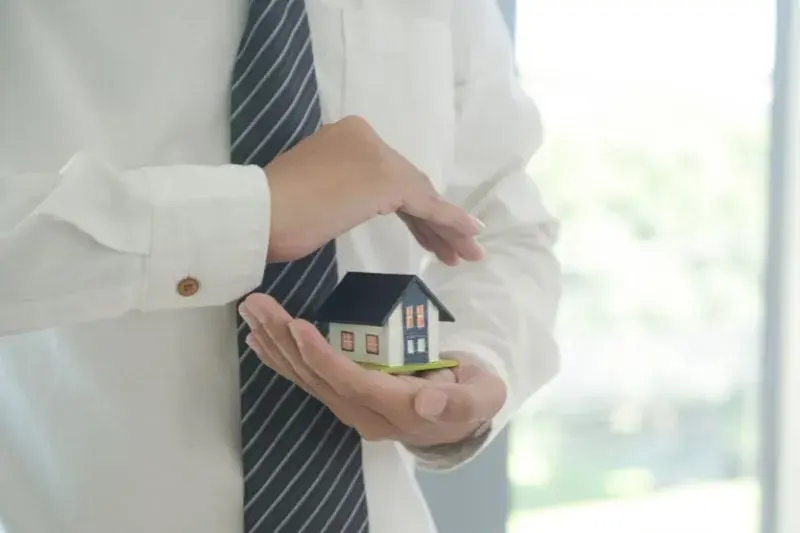 Life is unpredictable and none of us have control over certain unforeseen situations. Nevertheless, something like a Home Insurance, which involves protecting one of your biggest assets, is a great way to ensure that you are doing your best to proactively safeguard the future.
A Home Insurance provides you with financial protection in the scenario that your covered property suffers any damage or loss, based on the contents of your Home Insurance policy. Before buying a Home Insurance, it is important to understand everything it entails so that you can make a well planned and wise decision.
TYPES OF HOME INSURANCE
A house is made of many elements and every time you add a piece of furniture or do up the exteriors, it increases not only the style quotient, but also the value of your house. There are two types of Home Insurance covers – The Fire Insurance Policy (FIP) and the Comprehensive Insurance Policy (CIP). Like the name suggests, a Fire Insurance Policy provides financial cover in the case of fires, while the Comprehensive Insurance Policy covers the structure of the building which includes the floors, walls, ceiling etc., and content, covering your personal belongings such as furniture, valuables etc.
SINGLE INSURANCE VS. COMPREHENSIVE INSURANCE
Speak to family and friends, go online or have your questions ready and clarify your doubts with the Bank or Home Insurance Company before you settle for either of the Home Insurance covers. Sometimes you may find that that separate insurance covers encompass more items in comparison to a single cover, but then it may cost you more and the claims may also be settled separately. It is thus advisable to first understand what you are looking at getting covered and whether all of them can be covered in a single policy.
CALCULATING THE INSURANCE COVER VALUE NEEDED
Now that you that you have a fair understanding of the types of Home Insurance policies, it is important for you to estimate the insurance cover value you will need. To do this, compare your home value with the prevailing market cost for a similar property. Do the same for all your belongings too, by making a list of the items and checking their current value. It is important to ensure that you do not undervalue your home and its contents as this would become a problem at the time of claim. Once you have your calculations at hand, you can plan and set an adequate insurance cover value, as per your individual requirements and specifications.
PREMIUM AMOUNT AND SCHEDULE
Once you have calculated the cost, you would know your Premium Amount; which is the amount you will pay to your insurer for transferring your risks to their company. As shared above, this amount will be calculated depending on the value of your house and the policy you have chosen. The Schedule can be either monthly or annually, depending on your other financial obligations.
FORGOING COVERS THAT YOU MAY NOT REQUIRE
Speak to your Home Insurance agent to understand if some costs will be reduced if you remove any cover that you might not require. For example, you might not need a flood cover if the location of your house is not very close to a water body. So, understand the policies well and settle for one that does not charge any extra money for covers that you may not require.
ACTUAL CASH VALUE AND REPLACEMENT CASH VALUE
Another factor that you need to understand while buying a Home Insurance is whether you should insure your house for Actual Cash Value or Replacement Cash Value. Here, Actual Cash Value refers to the amount you would require for replacements or repairs, after depreciation and Replacement Value is the amount, you would need for redoing the same, without taking into account any depreciation. Carefully consider what you need, as everything comes with a cost.
COMPARING PRICES USING ONLINE INSURANCE TOOLS
A local Home Insurance agent through whom your family and friends have purchased Home Insurance policies previously may offer you attractive offers or serve you better. However, it is advisable to do your own research using the Online Comparison tools to better understand the cost of insurance and the things it will cover. That will give you clear idea if what the agent has quoted is fine or whether you can get better rates from a bank or a Home Insurance Company. Always do your own research when it comes to your precious assets that are particularly long-term investments.
CHECKING NO CLAIM DISCOUNT
Most Home Insurance companies offer a no claim discount if no claim has been made under the policy for a year. It is important to be aware of the same and ensure that it is mentioned in your policy, so that you save on premium costs. Apart from the above, it is important to remember that discounts are offered on certain factors like the proximity of your property to a fire or police station, along with installation of safety equipment like a CCTV or a burglary alarm. So, discuss the same with the bank or Home Insurance company to find out if the policy they are offering covers the same.
To buy or not to buy a Home Insurance? Well, since purchasing a Home Insurance will take care of your abode and ensure that neither nature, humans nor accidents take away your peace, it is surely an investment that will provide you a stress-free existence.