How to Evaluate a Builder's Reputation?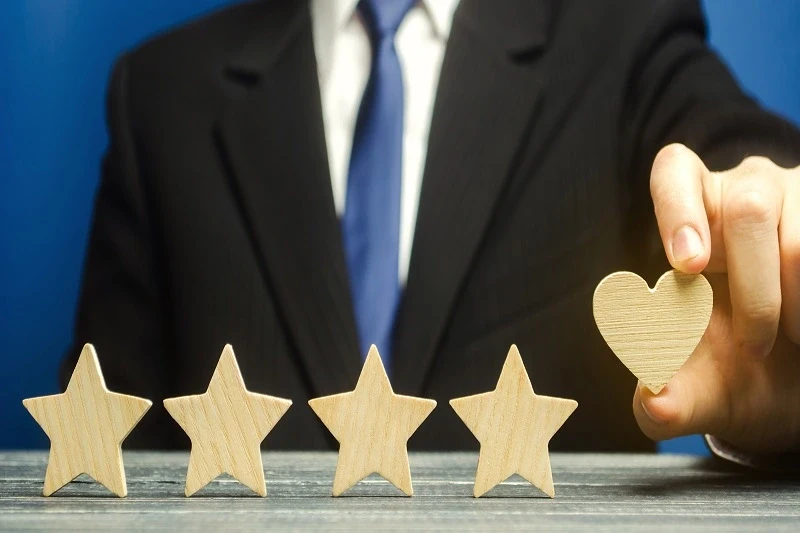 Today, attractive advertising is everywhere. While being important for businesses and customers, it can also sometimes blur the vision of buyers by making it difficult to see the real picture. And it is in such glitzy situations that we often make the wrong decision! Real estate is one such industry where well-worded and attractively picturized promotions not only capture the attention of individuals, but also draw them into its folds.
Before investing in a property, even prior to evaluating a particular project, it is important for you to assess the builder's reputation. Knowing about the same will throw light on the quality of construction offered by the builder, his or her understanding of customer needs and his or her commitment to the processes and systems of the industry. This insight will give you a fair idea about the builder and the specific project and help you make the right investment decision. While word of mouth is a powerful tool, there are various credible and unbiased methods and means that you can use to assess a builder's reputation. A few of them have been listed here.
ONLINE AND FIELD RESEARCH
To gather more information about the builder and the project in particular, you can quickly key in the details on the internet and conduct an express search. Most property sites, customer forums and blogs contain information that might help! Alternately, you could speak to local brokers and connect with customers who have purchased units in the previous projects to get a holistic view.
MEMBERSHIPS AND CERTIFICATIONS
You can also check if the builder has appropriate memberships and certifications, which add to his or her credibility. Being a member of self-regulatory bodies ensures that strict norms are followed by all, as any deviation may lead to the company being blacklisted by the association.
A reputed builder is usually a member of the Confederation of Real Estate Developers Association of India (CREDAI) or the Builders Association of India (BAI).
Also, an International Organization for Standardization i.e. ISO certificate is given to an organization that maintains high quality standards. You can expect an ISO certified and audited builder to be more professional and committed in his or her dealings.
ASSOCIATIONS AND COLLABORATIONS
A person is known by the company he or she keeps. The same can be true for businesses and organizations. You can do a quick check on the contractors, consultants, architects, national and international partners, vendors that the builder works with on a regular basis. Reliable and long-standing associations with brands that have a fair and appreciable market presence can further testify the builder's reputation.
RATINGS
CRISIL Real Estate Star Ratings (CREST) is another avenue that you can explore. The website provides city-specific assessments of real estate projects. That is not all, you can also find out about a builder's reputation in the National Developers Rating List, which provides ratings for a builder based on parameters that include good track record of transfer of clean title, maintaining legal and construction standards as well as timely project completion. Of course, do note that you will find information here only if the builder has registered with CRISIL to be rated.
REGISTRATION WITH REAL ESTATE REGULATORY AUTHORITY (RERA)
Alternately, you can visit the RERA website to know more about the builder and the project that you are interested in. Since all builders have to register with RERA before they begin a project, information about the locality, project type, ongoing status etc. will be available to you under the tab – 'Registration' which will lead you to 'Registered Projects'. It is here that you can enter the details of the project you are interested in and retrieve the information you want to know about the authenticity of the builder.
FINANCIAL STABILITY
Evaluate the financial situation of the builder by asking him or her for the profit-loss and cash flow statement for the past 2 to 3 years. In most cases he or she should not hesitate to provide the same. You can also contact the 'Registrars of Company (ROC)' office or login to 'The Ministry of Corporate Affairs' website, where you can view all the company documents under the section-view public documents. Here you will require certain information like the registration number, company FIN/FCRN and ROC details, which you can Google or ask the company for.
Better check cautiously and thoroughly than be sorry later. Check the presence and reputation of the organisation, the project and the key promoters in the media. Real estate news forums, newspaper articles, social media platforms can help highlight any red flags or negative conversations. Talking to former or existing employees in the concerned organization or individuals in common circles can also help you know more. Type of content published, the ads run and public opinions published on online and social media channels speak a lot for the brand in today's digital times.