How to Prepare for Your First House?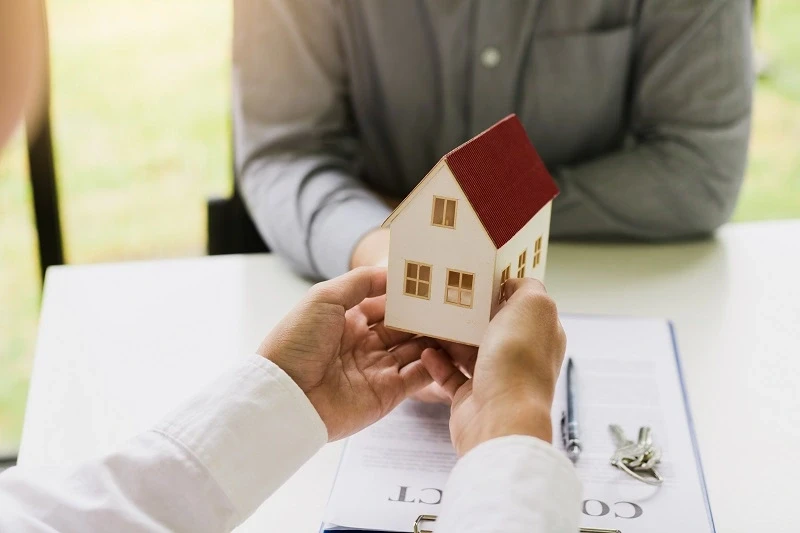 Life has certain self-defined and some commonly accepted milestones. As we cross each one of them, at different junctures, we are faced with the question, 'What next?' The euphoria of achieving these milestones is great and motivates us further to do more and step up our game. Having a space of your own; four walls that will envelope the people you love and give them a sense of security, is one such important milestone that features on most of our lists. This particular step calls for meticulous deliberation, pre-preparation and carefully thought-out planning.
Particularly, preparing for your first home investment can be exhausting and confusing. But a systematic pre-preparation and the right guidance, from reliable platforms such as KnowHome, can help you identify your needs, your short-and long-term financial obligations, evaluate the investment objectively and also give you the time and space to research and own the very best home – your dream home.
EVALUATING YOUR HOME BUYING READINESS
The most important homework involved in investing in a home entails, understanding, if you are ready for such a big investment. Here, readiness encapsulates your physical, mental as well as financial preparation, since home buying means being prepared for added costs, mammoth amount of legal implications and documentations, the elaborate home loan process and EMIs, property tax, home repair costs, maintenance expenditures, utility bill payments etc. Before you go ahead, ask yourself –
Should I invest in a house now or later?
How does the rent vs. buy comparison work for me?
What other investment options can I look at?
Can I afford a home loan and the associated EMI every month?
Do I have enough money for the initial down payment?
Is my job secure and reliable?
Have I saved enough for medical emergencies?
What are my obligatory financial liabilities for at least the next 10 years?
What are my fallback options?
If I am ready for a house, how much space will I require and in which locality?
What is the possession timeline I look at?
Will I employ the services of a real estate agent or look for the right property myself?
Do I want to buy a flat, a row house or a bungalow?
Which resources should I refer to for credible information about home buying?
Who will guide me through the process and help me make the right decision?
UNDERSTAND THE FINANCIAL IMPLICATIONS
Once you have decided that you are ready to invest in a house, start planning your monthly expenses accordingly. Do an online research for prices of real estate properties in the area that you are interested in and then use a Home Loan EMI Calculator to find out the EMI cost. Do also remember to add in your plan additional costs that come with purchasing a house. Then start putting away that amount of money in savings for a few months to gauge the implications it has on your monthly budget. This way you will not only save some money and be prepared for the next few months, but will also understand your financial liabilities better!
REVIEW THE MARKET SCENARIO
Apart from the micro-market i.e., the specific city and location, fluctuations in the global and local markets affect the pricing in the real estate market. Therefore, before you begin zeroing in on properties, understand the market scenario doing an online trend search and checking the current rates and comparing it to a few years earlier. Then again, you can speak to family and friends who have purchased properties recently to seek their advice. Listening and talking to experts in this regard can strengthen and further deepen your understanding about the important aspects. Taking calculated decisions is the key to your investment growth. Refer to online resources such as websites, blogs, podcasts to delve deeper.
ZERO IN ON PROPERTIES
If your research reveals that the time is favorable for investment, you can begin searching for property online. While doing so, do also read the reviews about the builder and the existing properties available on different forums, to get a better idea of the quality and adherence to timelines. Then once you have selected a few, either on your own or with the help of a real estate agent, you can visit the builder's office or the project site to interact with the sales personnel, to have a look at the actual area and space and to comprehensively assess the locality and project. When you are sure about the property you are ready to invest in, you can go online and view the home loan options available.
UNDERSTAND THE LEGAL ASPECTS
If you will require a home loan, start with knowing it all about the typical home loan process. Visit the websites of different banks and financial institutions, knowledge platforms, home buying guides to understand all about credit worthiness, interest rates, government schemes, loan process, documents required etc. Before you go ahead and apply for a home loan, do also talk to an expert to get all your doubts cleared, obvious or specific ones. Apart from this, also keep all your documents ready. Make a list of the documents required for a home loan or buying a home in general and start sourcing them and storing at a particular location. Make a checklist and tick off the documents one by one.
UNDERSTAND REAL ESTATE TERMINOLOGY
There are a lot of terms specific to the real estate universe, along with a lot of paperwork involved. Most of these terminologies may be commonplace; however, some shall be absolutely new and difficult to comprehend. While doing your online research, it will be a good idea to look them up too. Being empowered will give you a distinct edge over the builder or the sales team.
GAIN CLARITY ABOUT ADDITIONAL COSTS
Sooner or later, sprucing up your space will also need a budget! Pre-plan for a few things such as:
Will you employ the services of a professional to design your space or do it yourself?
Are you planning on getting internal construction work done?
If yes, have you included it in your budget?
Will you be moving in with your existing furniture and upholstery?
If not, will you be opting for readymade or customized furniture?
The key to a rewarding planned investment involves weighing the pros and cons of your decision and then taking the giant leap. Reflection on these pointers will ensure that you are taking a well-thought, cognizant and smart decision. Whether planning to invest immediately or later, always remember to refer to credible sources for information and keep yourself updated with expert-shared content.