Home Loans – The What, How and Why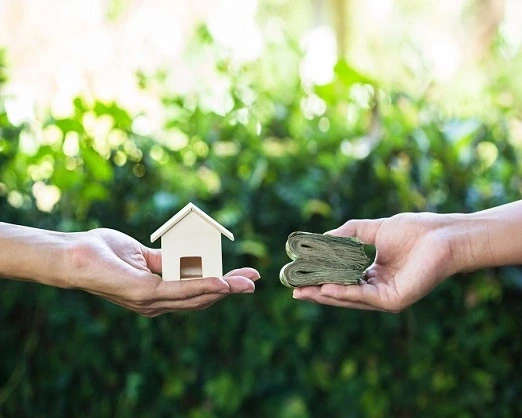 A house isn't just made up of four walls, but it is a home that has emotions and sacrifices interwoven to create a space in which every member can manifest their dreams. The idea of purchasing a house might come with its limitations, which may include lack of funds or an inadequate budget, but this should not come in the way of fulfilling your dreams. Thus, a home loan is a great option for anyone who is looking to purchase a house, while excellently managing the financial outlays and liabilities.
However, when opting for a home loan it is important to understand your needs and the factors that govern them, like your age, your monthly income, your expenditure and savings, and then selecting a home and a loan that suits the criteria you have identified.
WHAT IS A HOME LOAN?
A house or home loan is a monetary support that you can avail from a bank or financial institution for buying a property – be it residential or commercial. Home loans are available only for properties that are already constructed, are undergoing construction or are likely to begin construction soon. For plots, land loans are available. The loan amount is broken up into smaller portions and has to be paid back with interest along with a pre-determined Equated Monthly Instalment or EMI every month.
WHAT ARE THE DIFFERENT KINDS OF HOME LOANS?
Loan to Purchase a Home
This type of loan can be availed to purchase a residential property such as a row house, bungalow or a flat. Since most individuals opt for this type of home loan, it is commonly available and is offered by many banks and financial institutions.
Loan for Home Construction
Individuals who own a plot of land and want to construct a house on it can opt for a home loan. Of course, it is important to understand that unlike the above loans, the approval process of a home construction loan takes into account the cost of the plot too.
Loan for Home Expansion or Extension
In case you want to add an additional bedroom or extend your living room in your already existing space, you can avail a loan too! With this option, space will never be a constraint.
Loan for Home Improvement
As the years go by, a house requires renovation and repair work which might be internal or external. In case you need a loan to finance the above, a home improvement loan is the answer.
Loan for Home Conversion
A home conversion loan is a loan that can be availed by individuals who have already availed a home loan and purchased a house, but want to move to a new property. In this type of loan, the current loan will be transferred to the new house and the individual does not need to repay the previous home loan, but the loan transferred now to the new house.
Loan for Balance Transfer
In this type of loan, an individual can transfer his or her home loan to another bank in case of lower interest rate or better services provided by the new bank.
Loan for NRIs
A few banks and financial institutions also aid non-resident Indians in purchasing residential property in India. It is important to note that the formalities involved and the application procedure differs for NRIs.
HOW TO CHECK YOUR HOME LOAN ELIGIBILITY?
To know your eligibility for a home loan , you can use the home loan eligibility checker or calculator available online. For most calculators, you will need to enter your city, basic information, income and expenses for the tool to process the information and provide you an approximate number. Most banks have customised calculators that can ease your process. It is best to take advice from a qualified professional to get the exact details and information with regards to your home loan eligibility.
HOW ARE HOME LOAN SANCTIONING AND DISBURSEMENT DIFFERENT?
Loan Sanction
Once you submit all the required details and documents, the same are analysed and thoroughly checked. The loan amount is sanctioned or approved formally, once the bank/financial institution have validated all the details.
Loan Disbursement
The loan amount is disbursed in one or more instalments only after the verification is completed to the satisfaction of the bank or financial institution, based on the terms and conditions stated in the sanction letter. There is no better way to make the right decision, but to weigh the pros and cons before finally embarking on the journey that works for you. By going through the details presented here, you have already taken the first step in the direction of your dream home.