What are the Documents Required for a Home Loan?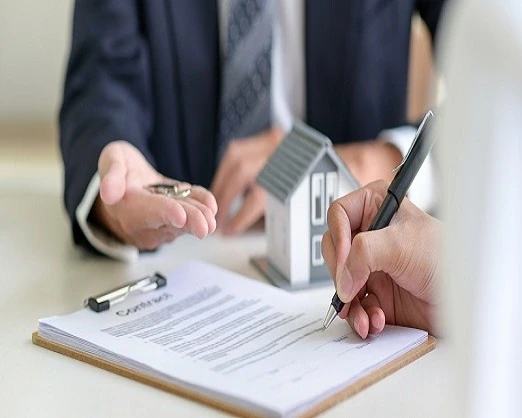 All of us dream of owning a space that we can call our own, but despite harbouring the wish, we may find ourselves in a fix because of inadequate finances. This is when a home loan comes to rescue! Taking a home loan is a simple process. However, to get the best deal and to fulfil your desire in the best possible way, it is important to clear any preconceived notions that you might have about the technicalities and difficulties involved in the home loan process.
A home loan can be availed by both – salaried as well self-employed individuals. The documents required while submitting a home loan application are similar for most banks or financial institutions, but may differ on the basis of the loan scheme, individual credit profile, the purpose of the loan etc. It is important to submit the required documents in a timely manner to ensure that the process is smooth and seamless.
To help with this, the list of important documents required for a home loan is shared below.
HOME LOAN – IMPORTANT DOCUMENTS
Duly Filled Home Loan Application Form
Passport Size Photographs
Identity Proof (any one of the enlisted)
Aadhaar Card
Voter ID Card
Driving Licence
PAN Card
Passport
Age Proof (any one of the enlisted)
Aadhaar Card
Voter ID Card
Driving Licence
PAN Card
Passport
Birth Certificate
Class 10 Mark Sheet or School Leaving Certificate
Residence/Address Proof (any one of the enlisted)
Voter ID Card
Bank Passbook
Ration Card
Passport
Driving Licence
Utility Bills (Telephone/Electricity Bill/Gas /Water)
Receipts of Insurance Policy
Letter from a Recognized Public Authority
Income Documents
Salaried Individual
Payslip-Last 2 months
Increment or Promotion Letter
IT Returns-Last 2 years
Letter from Employee
Form 16-Last 2 Financial Years
Apart from the above, a salaried individual will also be required to submit documents of investment proof (fixed deposits, shares etc.), if applicable.
Self Employed Individual
IT Returns-Last 3 years
Balance Sheet and Profit and Loss Account Statement (attested by a CA)
Details of Business Licence
Professional Practice Licence (for Doctors, Consultants etc.)
Registration Certificate of Establishment (for Shops/Factories)
Proof of Business Address
Property Documents
Original Registered Sale Deed, Allotment letter or Stamped Agreement of Sale from the Builder
No Objection Certificate (NoC) from the Builder/Housing Society
Occupancy Certificate (For Ready-to-Move-in Properties)
Receipts of Any Payments Made in Advance for the Property
Approved Copy of the Building Plan (Key Plan/Floor Plan for a Flat)
Detailed Estimate of the Cost of Construction
Original Receipt of Land Tax paid and Possession Certificate Issued by the Revenue Authority
Payment Receipts or Bank Account Statement of Payments made to Builder/Seller
Once the required documents are submitted to the bank or financial institution, the process will be initiated, based on their terms and conditions. However, with prior preparation and basic information on your fingertips, you can take an informed decision.