Make House Possession Easy with this Checklist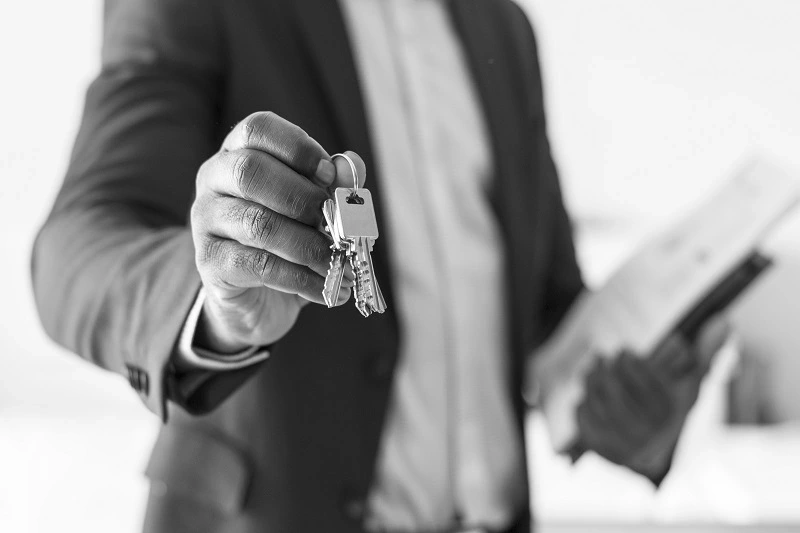 Taking possession of your own house is a feeling that is truly unexplainable. It should thus be a celebration of past efforts and all future moments. However, here is a word of caution! Just like everything valuable, house possession comes with many responsibilities and tasks. Do not get swayed away with the excitement and hurry. Spend time on meticulous checks and ensure everything is delivered just as promised.
As a first, match the delivered home with the one that was sold to you conceptually when booking. The brochure and marketing materials are usually much fancier and elaborate than the reality. Be careful of the same. Your 'Agreement of Sale' should be an important document that you should refer to. While the carpet area and the size of parking are major considerations, little aspects are important too.
Here is an all-inclusive list of checks that you should do before taking possession of your dream abode. While the experience can be elevated with additional perks, the basic requirements should be ticked off from your caution list. Please note that not all of these will be relevant to your home and its design.
DOORS AND WINDOWS CHECKS
Ensure all doors and windows are working smoothly.
The gap between the shutter and frame is within tolerance limit.
The gap between the frame and the wall is properly filled with the specified sealant.
All shutters are free from bends and defects.
The cover molding is properly fixed to all door frames with proper corner finishing, painting and polishing.
Polishing or painting of door shutters and frames is done up to the mark, without any patches or smearing on adjoining wall.
All door hinges are clean and screwed properly.
All door fittings such as the lock, handle, tower bolt stopper, cylindrical lock, magnetic catcher, door eye etc. are correctly fitted and working smoothly.
All window glasses, mosquito mesh panels and fittings are checked for correctness and are well fitted, cleaned and without any damages.
All windows and attached terrace doors are working smoothly.
The drain holes in the window track are provided as specified.
Cleaning of all window tracks with blower is adequately done.
The apartment number plate is fixed on the main door.
WALL AND CEILING CHECKS
The overall finishing of the walls and the ceiling is smooth, neat and without undulations.
All surfaces, walls, gaps of windows and doors are filled and properly finished, without any cracks.
All signs of dampness and leakage on walls and ceiling should be noticed and highlighted.
All corner and edges are finished in proper line and alignment.
The fan hooks in the ceiling are in proper position as per the drawing.
Check the finish at walls and the skirting top edge.
FLOORING/DADO TILES AND KITCHEN PLATFORM CHECKS
All floors are in proper level with neat and clean joint filling.
The skirting is in line with top finish and at right angles in corners.
All dado tiles are fixed properly in line, level and at right angle at corners with neat and proper joint filling.
There are absolutely no cracks or damaged tiles in flooring and dado.
Check for water accumulation on the toilet/terrace/utility flooring due to uneven slope.
Proper slopes are maintained in the balcony, open terrace, utility area etc. towards the floor trap outlet/spout.
The threshold (commonly called the umbra Patti) is properly positioned between the room and toilet levels with water-tight joint filling.
Kitchen platform is properly finished and leak proof.
The Facia Patti in the kitchen platform, if provided, is properly fixed and finished.
Check the kitchen platform for edge polishing or molding.
Check the skirting and painting done below the kitchen platform.
Check and confirm the size and distance of the gas pipe hole as per the drawing.
Check that the kitchen platform is horizontally leveled and without any slope.
PLUMBING, CP AND SANITARY CHECKS
All fixtures in the bathrooms and toilets such as the taps, faucets, showers etc. are fixed properly and at proper height from the floor level.
Check all CP fittings and sanitary ware for leakages, fine cracks or damages.
All fittings are working well with proper water pressure.
The flush tank commode is properly working.
Cleaning of all sanitary and CP fittings after fixing is done for removal of any orphan stains.
Check if the seat cover of the commode is cleaned, properly fixed and does not automatically fall when kept open.
If provided, the geyser or water boiler connection is properly fixed with a plug and is leak proof.
Check if the floor drain trap/Nahni trap is clog free.
The brackets of the wash basin and kitchen platform are properly fixed and painted.
Proper finishing and filling at joints of wash basin and western commode should be checked.
The PVC outlet pipe for wash basin and the kitchen sink are fitted appropriately.
The sink in the kitchen platform should be fixed properly and sealed and cleaned.
After taking possession, ensure that all the taps, stop-cocks or inlet valves are kept close to avoid accidental overflowing of water.
Ensure that the floor trap drain cover of the attached terrace is kept open to avoid flooding of the terrace and also the flat.
ELECTRICAL CHECKS
The individual electric meter is installed and allotted to individual flat owner.
The ELCB and MCBs are fixed in the Main Distribution Board.
All electrical switches should be provided in required alignment and with proper functionality.
Check if the earthing connection has been tested for 100% right performance.
Check the working and voltages of all switches, light points, fan points, etc.
PAINTING AND CLEANING CHECKS
The wall painting is properly done for all spaces, walls and ceiling. No shade variation should be seen.
All door shutters and frames are painted smooth and evenly.
The joints of all floor and wall tiles are filled, finished and cleaned properly.
Deep cleaning work of all glasses, doors, floor and fittings have been done.
All terraces/balconies are painted as per specification.
MISCELLANEOUS CHECKS (IF APPLICABLE)
If you have invested in a smart home, check all equipment including security cameras, temperature control, video door lock etc.
The gas connection is provided with meter.
In all bathrooms and toilets, false ceiling work is completed properly.
In the utility area, the plumbing line enclosure bracketing is done and painted.
The functioning of the electrical meter should be checked. Its number and initial reading should be recorded.
All the keys for all doors are rightly tagged and their numbers should be recorded.
Check if the cleaning of the house is up to your satisfaction level.
While there can be many more things to take note of in the complete project, these are some very important checks you need to conduct while taking possession of your particular house. The condition and completion of the promised amenities, the parking, the common areas, the staircases, fire exits, and elevators are also important to validate. Highlight any damages, missing items, sub-standard quality work as soon as possible to the concerned team. Only when all irregularities are rightly addressed, take possession of your house. Remember to keep documentation very clear. While taking possession, particularly, take signatures of the concerned, click necessary pictures, and maintain all the accounts, including the warranty cards and written assurances.