What are the Benefits of Engaging a Real Estate Agent during House Buying?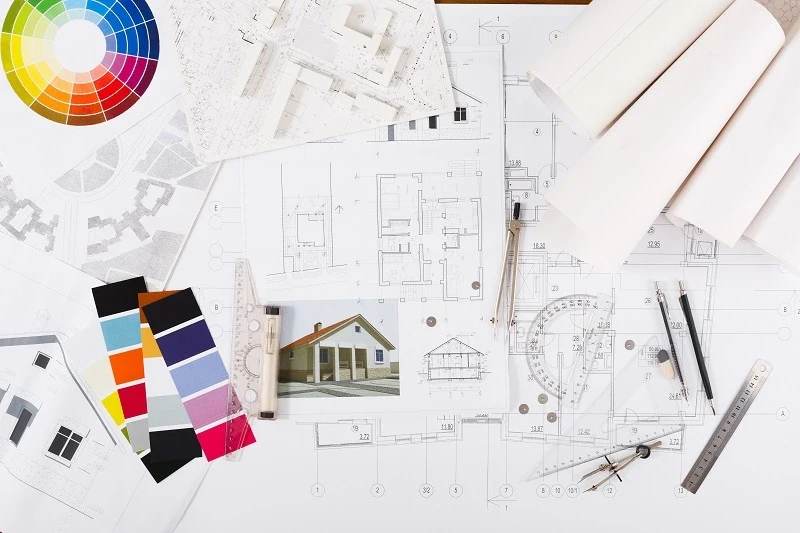 Buying a home is an once-in-a-lifetime opportunity for most, which involves a long-term financial obligation and also an overpowering emotional connection. It is a long and strenuous journey and no matter how much information you have acquired about the real estate market from primary research, family and friends or from online platforms, nothing compares to the knowledge and expertise that a real estate agent or real estate broker brings with him or her.
Considering the real estate market is so enormous and competitive, a real estate agent or broker is the person or team that can help you navigate through the home buying decision with ease, sharing your stress and dividing your legwork. Here is how –
REAL ESTATE AGENTS HELP SAVE TIME
Looking for the right property involves a lot of assessments; for example, understanding the credibility of the builder, the location benefits and amenities in the area, the type and quality of construction, the use of space with regards to also sunlight and ventilation etc. Now, as expected, this information is available online on the builder's website and the state-wise RERA websites. However, only visiting and seeing a property in person will give you an exact idea whether the said house meets your individual requirements. This process certainly takes time, energy and resources. Now, this process can indeed be simplified by involving a real estate agent who will understand your requirements in detail and scout for properties that specially meet your needs. With the real estate agent engaging in most homework, your precious time can be saved and utilized better in the important steps that ensue after the basic research.
REAL ESTATE AGENTS PROVIDE A PLETHORA OF OPTIONS
An online search is restrictive and thus the properties you see may not be the only ones available. The benefit of working with a real estate agent goes past the online barriers because a real estate agent or broker has access to multiple listing Services that provide information and alerts regarding open houses, channel partner meets, publically-inaccessible marketing collaterals, new listings and other useful tools that give information about upcoming projects even before they are available in the market. Also, like a lot of other businesses, real estate also thrives on networks, connections and referrals. Thus, with a real estate agent, you might be a part of the larger community of home buyers and be better equipped with the right information. In home buying, it is about being present at the right place at the right time and a real estate agent can help you do the same.
REAL ESTATE AGENTS CAN GET YOU BETTER DEALS
As a neutral party in the home buying process, a real estate agent is able to see through the exteriors to understand the real worth of the property. Moreover, his or her expertise and experience when coupled with strong negotiating abilities enable him or her to put forth the request in a way that makes the seller or builder more likely to oblige in your favour. Thus, using the services of a real estate agent will help you save and, in the bargain, keep aside some amount for other expenses that you might entail on your home buying journey.
REAL ESTATE AGENTS GUIDE YOU THROUGH THE PAPERWORK AND IMPORTANT TRANSACTIONS
Loan sanctions, agreement and other home buying paperwork involve checking the correctness of all the documents shared with you, collecting and organizing the documents, interacting with the concerned authorities and investing a lot of time at the required offices etc. Since the work of a real estate agent involves the above tasks on a daily basis, his or her knowledge and expertise will help you complete the transactions and paperwork on time and appropriately, after ensuring that you have understood the documents and their implications well, before signing on the dotted line.
REAL ESTATE AGENTS ENSURE THERE ARE NO HICCUPS ON THE WAY
A real estate agent has an eye for detail and thus will be able to notice changes in design, paperwork, terms and conditions, leakages or repair work etc. much before you do. Thus, having a real estate agent by your side during your pre-booking and post-booking visits, will help to ensure that your property is ready to house you and loved ones in the most dependable and comfortable manner. Should the situation arise, the real estate agent will guide you through the process of understanding your rights and the necessary steps to ensure that they are met. Most real estate agents will also take you through your States' RERA website and help you create an account there to retrieve necessary information as and when required.
REAL ESTATE AGENTS ACT AS YOUR REPRESENTATIVES
Your hectic schedule, prior commitments or emergencies, at times, may restrict you from being available during the home buying process. It is in situations like these that you can ask your real estate agent to step in and ensure that the process is not stalled and the procedure is complete, even in your absence.
REAL ESTATE AGENTS INFUSE ENERGY
The enthusiasm and energy that a real estate agent exhibits is contagious. And thus, when working with an agent closely, you can be sure that he or she will follow up with the builder and share regular updates with you, check the status of your loan application and let you know about any other pertaining documents etc. Apart from that, your real estate agent will call you to check if you have any more questions, send you greetings on your special days, become a part of the decision-making process as a family member; all to let you know he or she is there for you and values your trust.
For a real estate agent or broker, you are the priority and he or she will always ensure to meet your interests in the transactions, provide disclosures, offer guidance and support and keep information pertaining to you and your transactions confidential. In this fast-paced world, where time is precious, working with a real estate agent will certainly simplify and enrich your home buying experience. However, be mindful of the charges or fees involved in such associations and spell them out loudly and clearly right in the beginning.